Skip to Content
Department of State (DoS)
HCS Group has worked for the following agencies within the Department of State:
Bureau of Overseas Building Operations (OBO)
Our team of professionals have worked on several US Embassy projects overseas.
Bureau of International Narcotics and Law Enforcement Affairs (INL)
HCS has performed engineering on numerous projects for INL throughout Central America, South America, and the Caribbean. Projects include base camps, border control security and checkpoints, interdiction bases and staging areas.
Global Peace Operations Initiative (GPOI)
HCS has worked in the GPOI program for years establishing functional training facilities and bases overseas to assist in the peacekeeper fighting capabilities.
Narcotic Affairs Section (NAS)
HCS Group leadership has worked with NAS, a branch of INL deep in the jungles of Colombia and Peru on Police Base and Training Camps, interdiction support facilities and infrastructure.
U.S. Agency For International Development (USAID)
HCS has worked with USAID in numerous programs including Power Africa. This experience allows our core expertise to develop around helping others achieve economic development.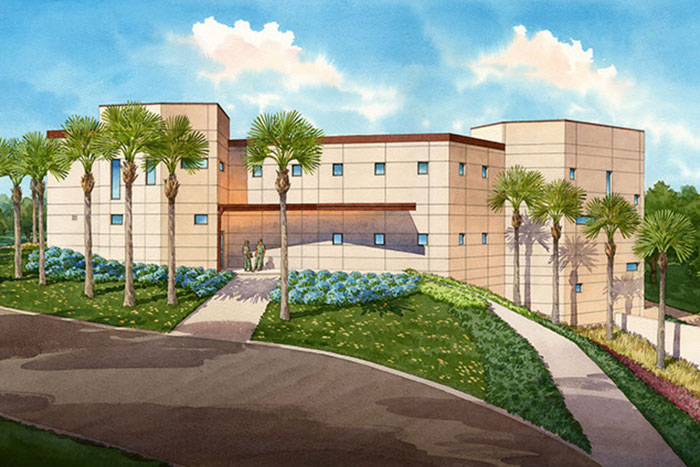 Featured Project
Marine Security Guard Quarters (MSGQ), US Embassy
Caracas, Venezuela
Client: US State Department
Construction Cost – $13,000,000
HCS Group was awarded the Prime Architecture/Engineer contract (Designer of Record) by CCE Contractor (Design/Builder of Record) for the new Marine Security Guard Quarters (MSGQ) facility and the Physical Security Upgrade Project at the US Embassy Compound Caracas, Venezuela. HCS Group has worked with and is familiar with Department of State (OBO) Standards, Guidelines, SED Documents, Specifications, Security Criteria, and Utilities, Site, Standard Details and requirements. All OBO requirements were maintained throughout the design process. The design criteria included all utilities, physical and technical security systems, blast analysis, etc. and included the following:
Blast Analysis
AT/FP Considerations
Arms Vault
Physical Security Upgrades (PSU)
Compound Fence and Gates
Upgrade Vehicle Inspection Port
Electronic Security Upgrades
Geotechnical Surveys/Reports
Topographical Surveys
Technical Security Systems (TSS)
Architecture/Structural
Mechanical/Plumbing
Electrical/Telecommunications
Security Measures
Caracas, at the time of design, was the most dangerous city in the world and the team had to operate in accordance with strict security measures. AT/FP training was provided to the HCS Group Team by the RSO along with on-line training courses. HCS maintains workman's comp for OCONUS travel and kidnapping insurance.
Your Source for Engineering Consulting and Technical Solutions Around the Globe