Skip to Content
Global Defense Projects
HCS Group has traveled to over fifty different countries working on projects for the Department of Defense and the Department of State. Our staff has stayed in tents in the rainforests of South America, military compounds, and the world's tallest hotel in Dubai.
Our projects include embassies, hospitals, military facilities, and much more. HCS Group prides itself on using local resources and local sub-contractors. HCS Group has traveled into war-torn countries and participated in local village events.
HCS Group understands the challenges of working internationally, from the use of International Codes, customs, to the acquisition and shipment of local materials.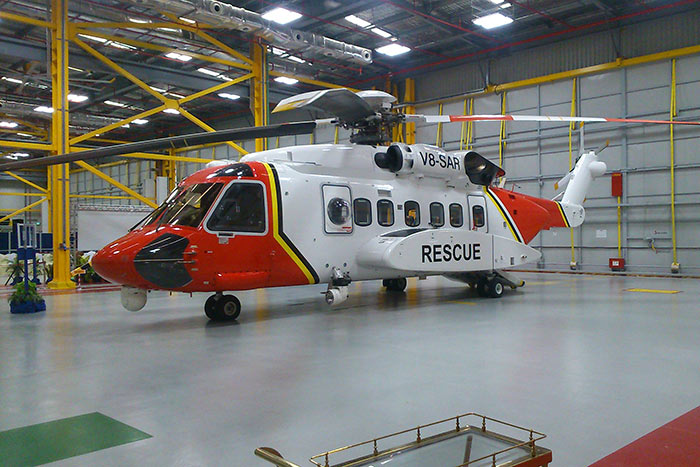 Featured Project
Aircraft Hangar and Fire Station, Brunei Shell BSP S-92 Hangar
Anduki Airfield, Brunei
Client: Brunei Shell Petroleum
Construction Cost – $5,000,000
Anduki Airfield is an airport in Seria, a town in Brunei.  It is operated by Brunei Shell Petroleum, which uses Sikorsky S-92 helicopters in support of offshore oil platforms in the South China Sea.
This facility houses and maintains Search and Rescue helicopters in a fully environmentally controlled space with the ability to supply and/or evacuate the sick or injured from the ocean platforms.
HCS Group was a consultant for this project which included site infrastructure updates, load analysis, telecommunications, security, life safety systems and cost reviews.
Your Source for Engineering Consulting and Technical Solutions Around the Globe